Dr. Sunmi Cha
HBSc, ND (Naturopathic Doctor)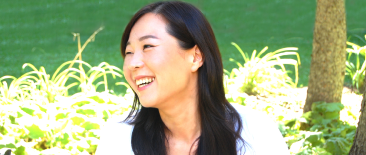 Dr. Sunmi Cha is a Naturopathic Doctor who uses natural medicines to stimulate healing and wellness. Her focus is on finding the root cause of disease. She offer innovative natural treatments for men, women and children. Dr. Cha has many areas of interest, with her special expertise lying in the naturopathic treatment of pain management, sports injury, chronic illness, hormone disorders (thyroid, adrenals, and sex hormones), digestive imbalance, and auto-immune disorder.
Sunmi Cha, N.D, received her Doctor of Naturopathic Medicine Degree at Canadian College of Naturopathic Medicine (CCNM) in Toronto, Ontario. She also received her Honours Bachelor of Science degree in Sports Medicine from Kyung-Hee University in South Korea.
Dr. Sunmi Cha is licensed through the Board of Directors of Drugless Therapy – Naturopathy (BDDTN).
Sunmi uses a wide variety of naturopathic modalities to provide individualized care using acupuncture, clinical nutrition, botanical medicines, physical medicine and nutritional compounds. Her philosophy to health is collaborating with others to treat the underlying causes of disease and motivate change, so that each individual is empowered and able to take hold of his/her own journey to wellness.
As a native Korean, Dr. Cha grew up with a broad understanding of traditional Korean medicine and natural healing. Her upbringing provided the foundation from which she evolved; a belief system emphasizing the healing power of Nature which resides in each and every human being. She is thrilled to have the opportunity to blend her Korean roots with her Canadian training.